Jawimex Logiqs fresh & frozen forwarding
Jawimex Logiqs, your partner for fresh and frozen forwarding
From refrigerated groupage transport to full loads
Our strength is found mainly in groupage transport from 1 pallet upwards. We work within a network of logistics providers and transporters throughout Europe, which enables us to supply your customers within a finely-meshed distribution system weekly throughout the whole of Europe.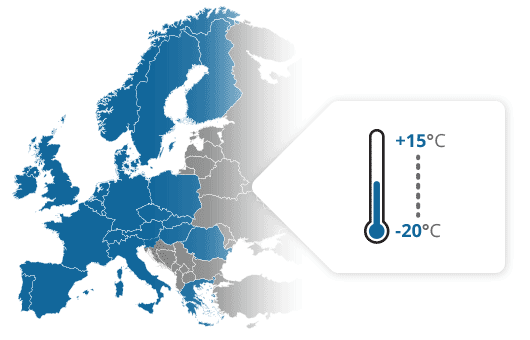 International fresh and frozen transport of several products
International refrigerated and frozen transport are the biggest specialties of Jawimex Logistics. Products like meat, fish, dairy products, cheese, chocolate, vegetables and fruit, bakery products and egg-products are shipped weekly to countries through all of Europe by us, such as:
Feel free to contact us by telephone or send us an email if you have any questions about our services and rates! We will be pleased to help you on your way!